SATREC is an application that will help you to effectively recognize objects by combining satellite data and 3D models. SATREC consists of two modules: SSIG (simulation module) and OREC (identification module).

DETAILED OBJECT RECOGNITION
Indicate the object in an image that needs to be recognized. OREC will match the generated signatures of the 3D model and perform an identification determining the degree of fitting the object to the model with a percentage probability.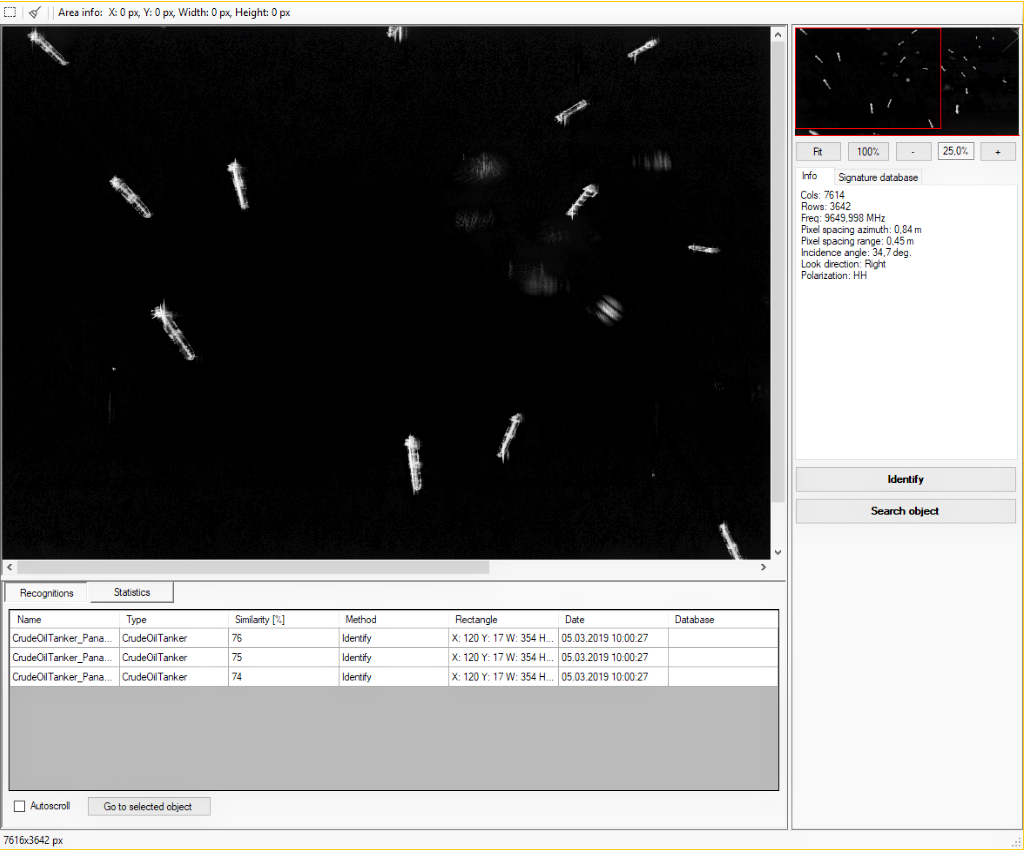 EFFECTIVE DETECTION OF OBJECTS
Select a SAR image and indicate from your database the 3D model of the object you are interested in. Do not worry about the rest - OREC will search the entire SAR image for you and show you the objects that most closely resemble the object you are searching for.
EVEN FASTER OBJECT RECOGNITION
The option to save the database of generated signatures helps in shortening the time of recognizing objects. Thanks to this, you can re-use the once created database of signatures to recognize a similar object in a radar image.
INDEPENDENT SEARCHING FOR ANY OBJECTS IN VARIOUS IMAGES
Thanks to the app's batch mode, you can upload multiple SAR images at one time and search for a different type of object in each of them. Process automation will save you time.
OREC
IDENTIFICATION MODULE:
basing on the signatures it generates, SATREC can find a given object in an actual radar image. This process works also the other way round: after selecting an object in a radar image, SATREC can simulate its radar signature and find the best matching model in the available database.

RECOGNIZING OBJECTS IN SAR IMAGES
SEARCHING FOR OBJECTS IN SAR IMAGES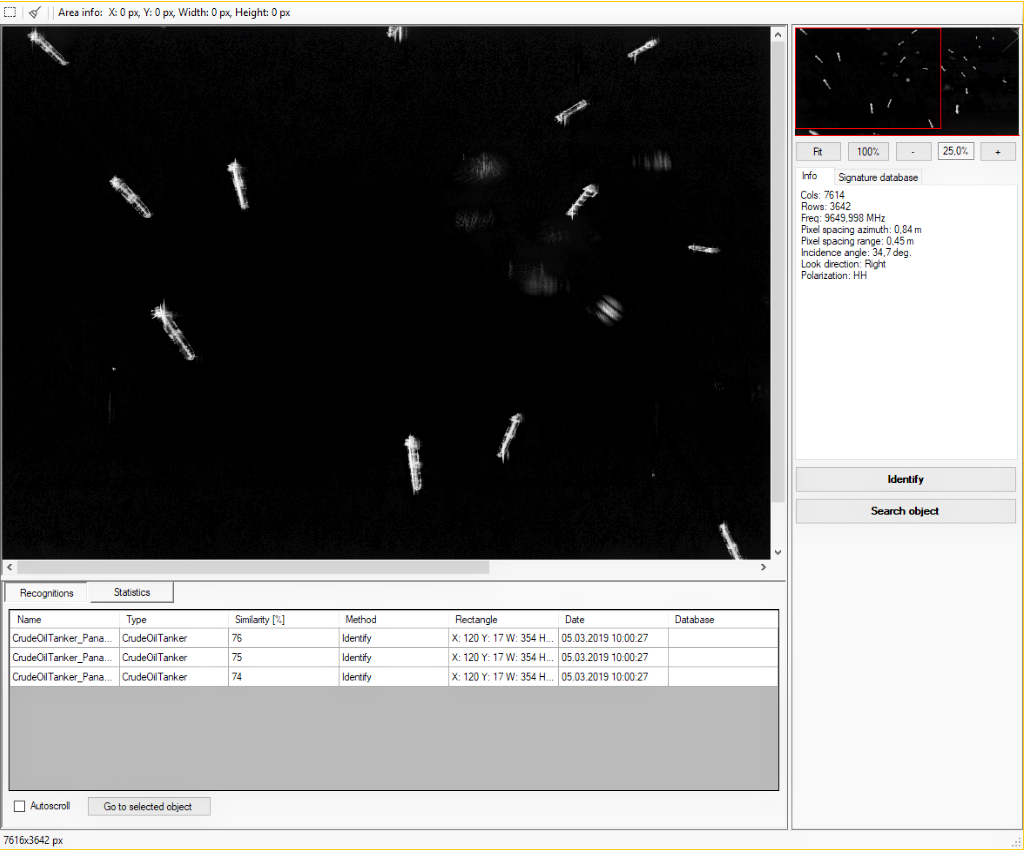 SAVING THE DATABASE OF GENERATED SIGNATURES
SEARCHING THROUGH SAR IMAGES IN THE BATCH MODE
WOULD YOU LIKE TO KNOW MORE?
Contact us!
We are here to provide services of the best quality. If you need our help, let us know!